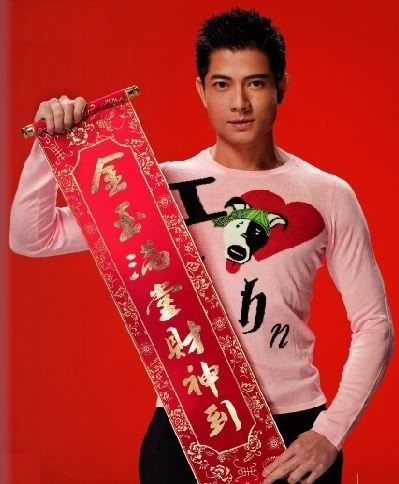 HAPPY NEW YEAR OF THE PIG!
農歷新年快樂!

Cue four days' holiday an lots o TV and DVD-watching. Fireworks, fire-crackers, fish, new year cake, sweets, sleeping an alcohol. Well, I should be out buying flowers fromt new year market, or getting me sweetie box in, or plastering up me fai chuns (them red things above), but I'm proper sick wi the worst man-flu since I were off school fer a week back in 1989. Bugger, double bugger, and an extra pint of bugger fert weekend, eh?

I'm posting this and then going back to bed. At least I have Sharpe's Tiger on me iPod, read by the lovely Sean Bean, to keep me entertained. I can't even get out the house to get some coke, ginger and lemon in. Meh.

'Night.
Tags:
Chinese New Year
~
year of the pig
~
Hong Kong
~
Sean Bean
~
Sharpe